Derek Haffar's project is one of the itinerant mind. It's various manifestations including
painting and sculpture
, interactive
typed poetry
, drawn portraiture, photography, and vintage
three-dimensional imaging
form an ad hoc stream of consciousness presented
lightly
to the viewer. It seems to be offering a structural porosity as an opportunity for the viewer to see through to the artist's primary intent, which is to engage his audience in
a lyrical dance with
vagrant being
.
Paintings:
So much for repetition
Photography,
Wirework and animations.
CV
DEREK.HAFFAR@GMAIL.COM

---
View Master Cycle
REEL 1 ON A DAMP DAY
A RETRO CONTEMPORARY VIEW OF TIME, FOG AND MEMORY. THIS IS A PHOTOGRAPHIC PROJECT THAT INCLUDES SPARSE NON-LINEAR POETRY, SUDDEN FICTION.
---
Wire Figure Characters
2021

Haffar's barely-there sculptural aesthetic.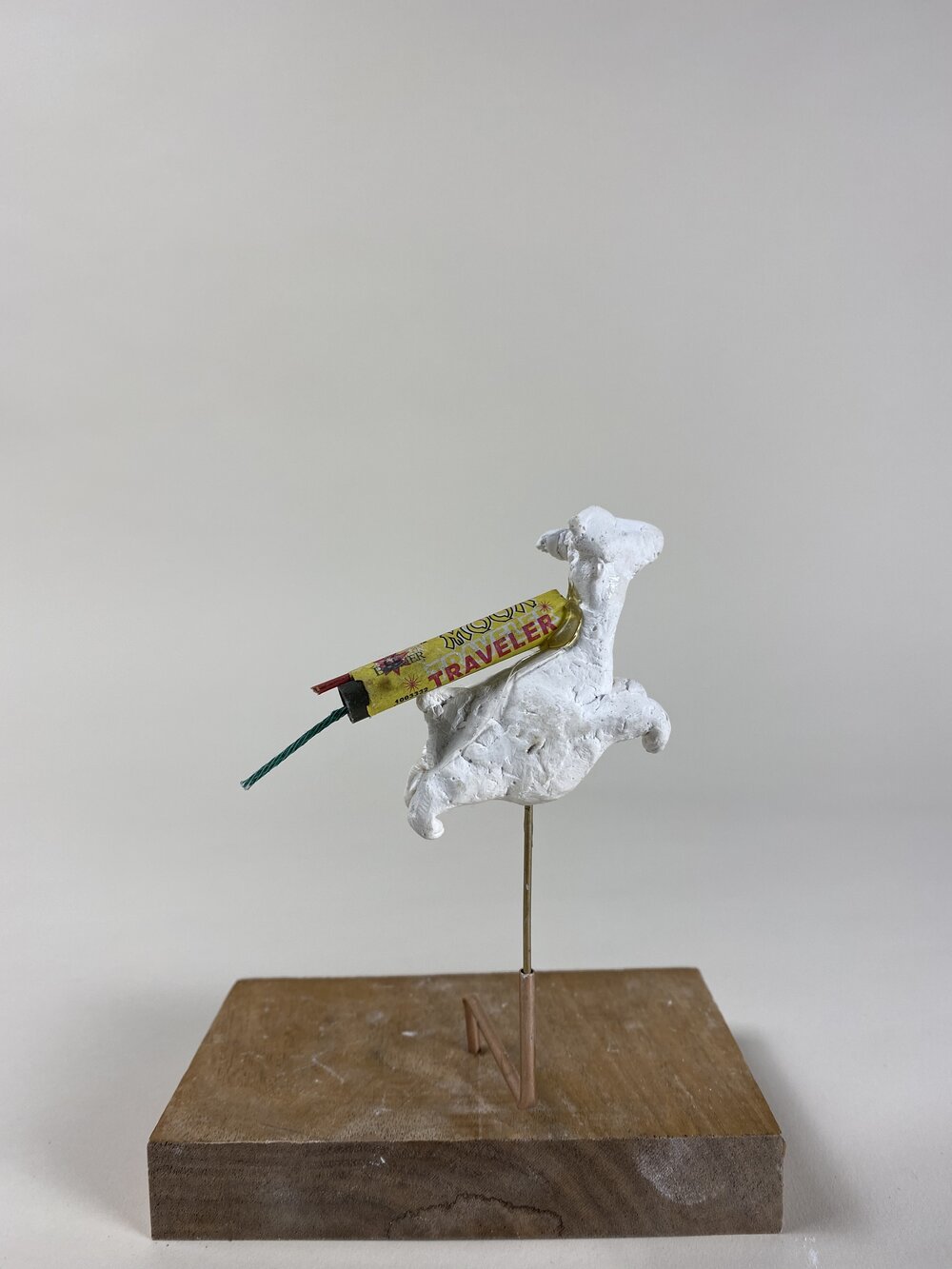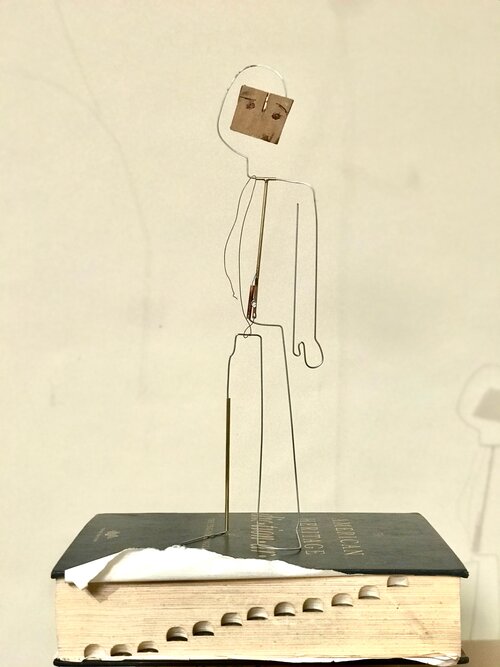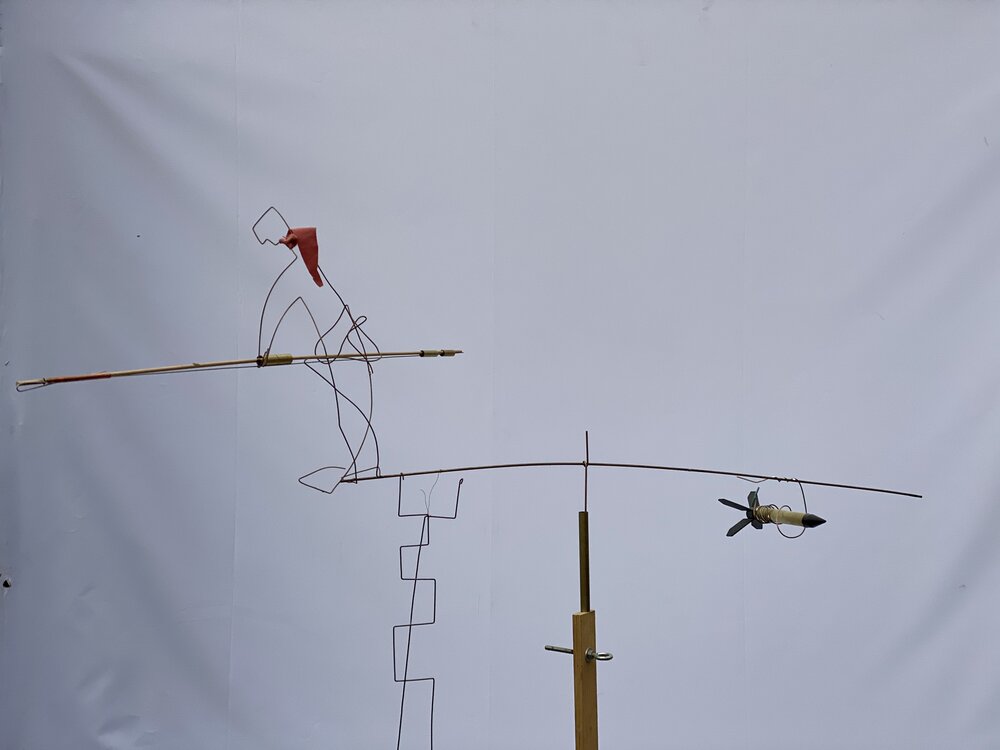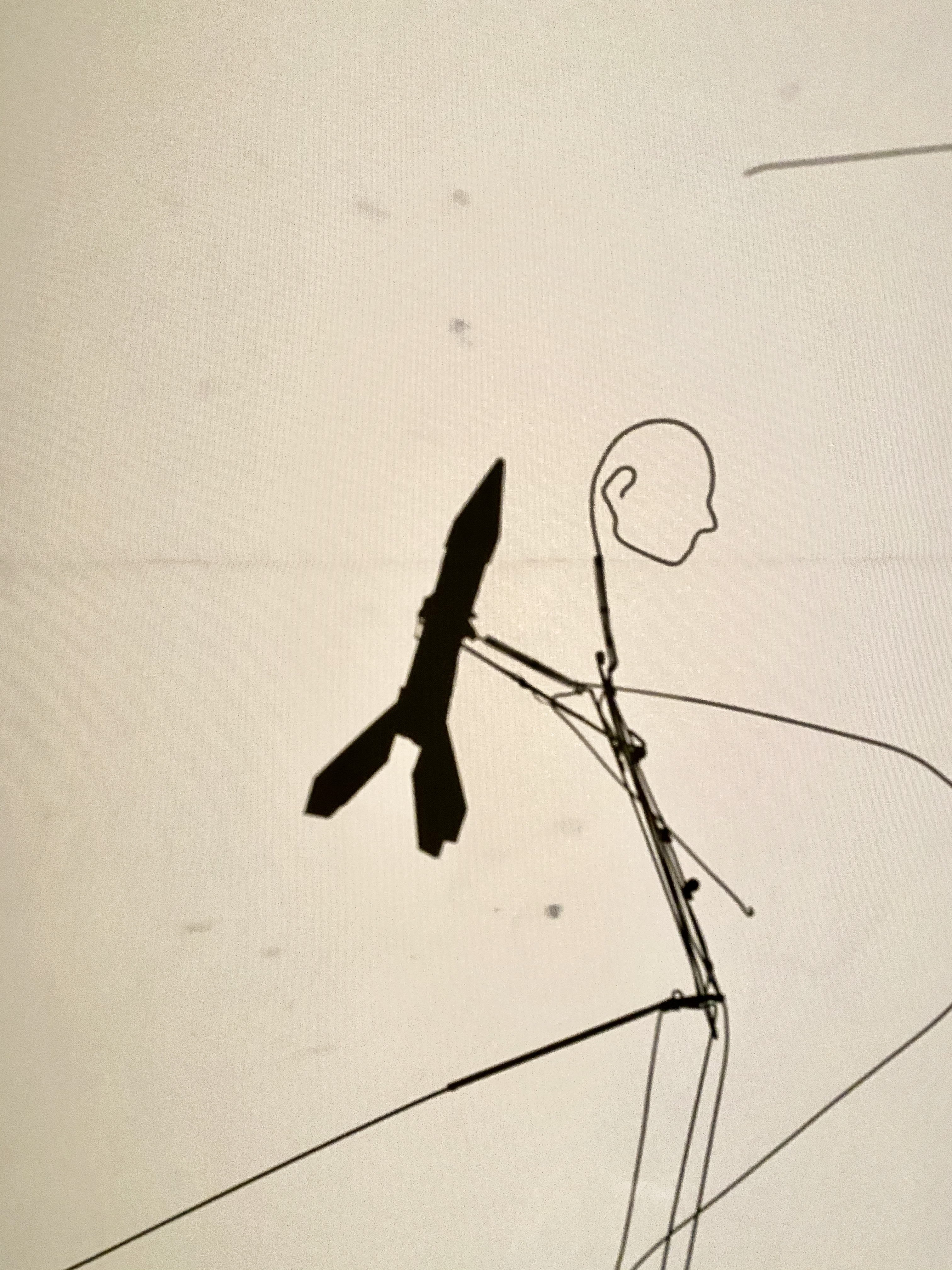 ---
Based on "The Love Song of J. Alfred Prufrock".
Check @derekhaffar on Instagram for updates and click the button below to own your very own deck.
BOX DESIGN
Using imagery of a young Derek Haffar, typography and a bunch of tiny silver spoons, this card set is a T.S. Eliot fans dream.

Taking Derek months to type each individual card gave this set the authentic feel that his pieces always carry. With the help of fellow artists, Kirsten Klause and Tania Sutton,this card set came to life through creative design ideas bounced off of each other to create a one of a kind piece.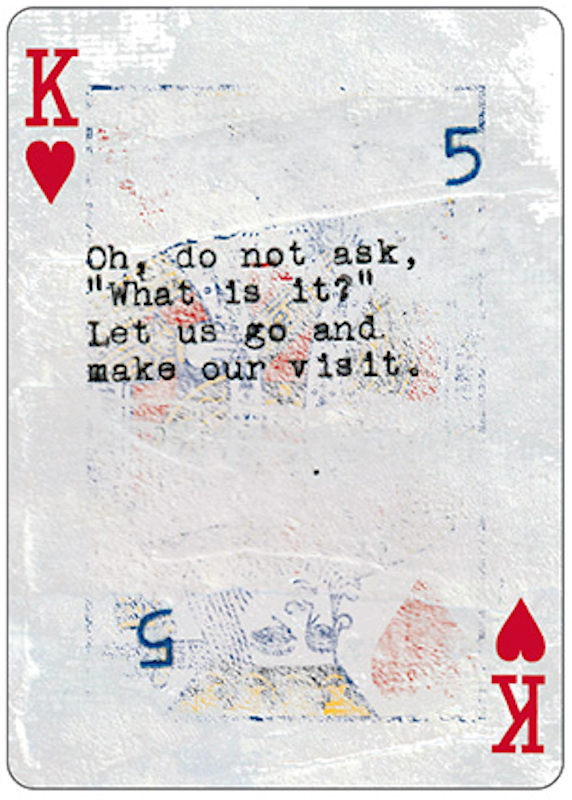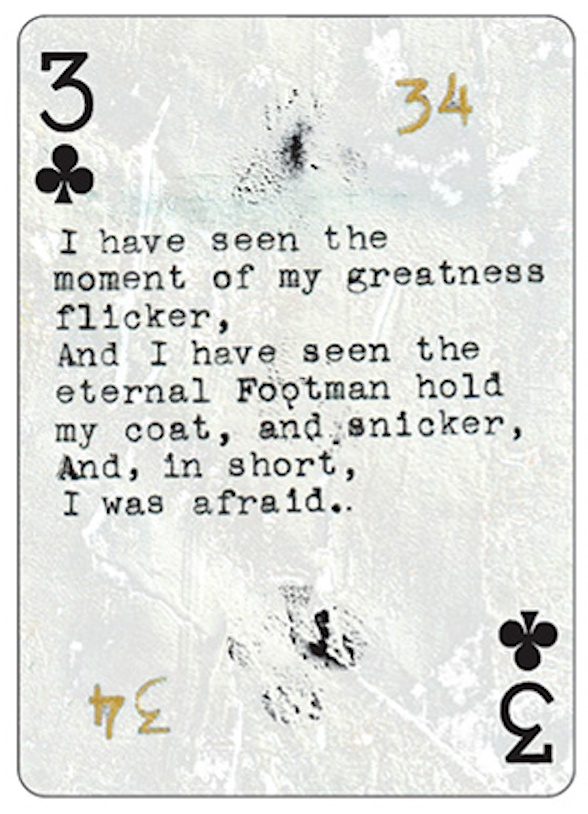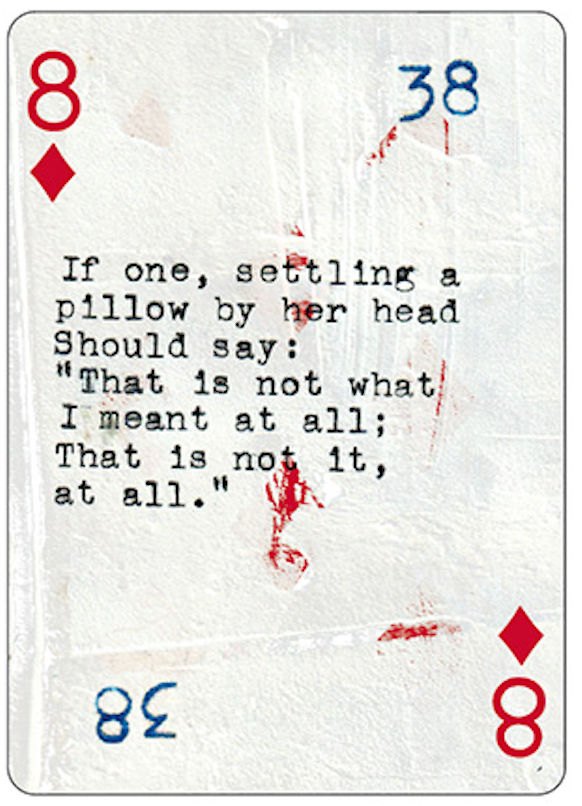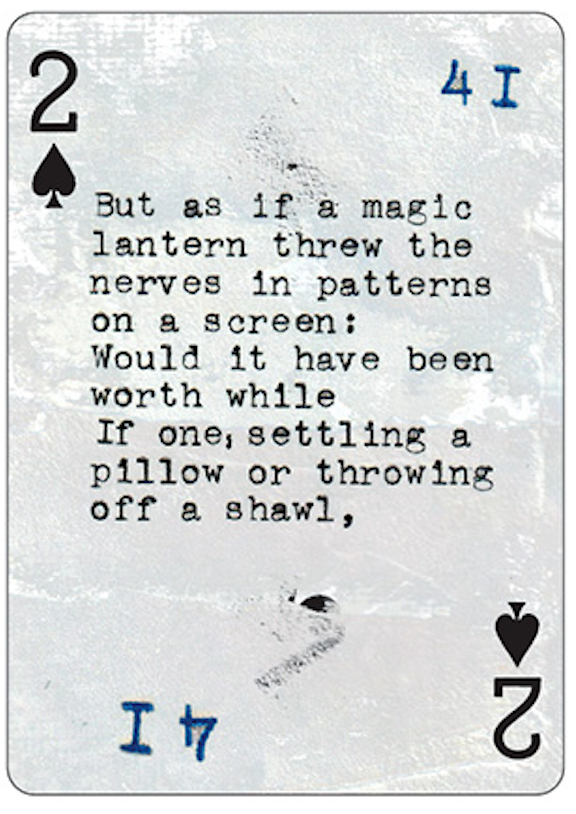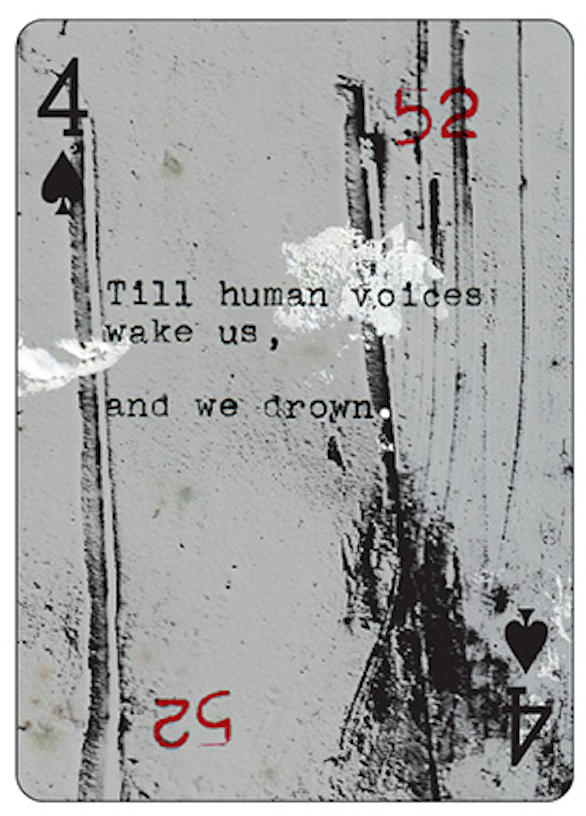 ---
dance with vagrant being
Along with traditional formats in sculpture and painting, artist has made extensive use of mixed media presentation as in his series of both imaginary and actual
portraits embedded in a matrix of typed text.
These present as spectral presences, structurally dependent upon their textual grounds yet not necessarily narratively connected. The artist leaves it up to the viewer to navigate that relationship. Haffar's lyrical influences range from the concrete, plainspoken poetry of Mark Strand to the morally- freighted metaphors of
T.S. Eliot's verse
. He literally reinforces the former via the implementation of a variety of vintage typewriter imprints while the latter influence comes off in complex overlayers of black and colored text. The
"trail of breadcrumbs"
he lays down here for both himself and the viewer consist of
fragments of memories
and wandering idylls of emotional states which at times almost engulf these sensitively drawn portraits in clouds of
discursive reflection
.
Writings
Typings